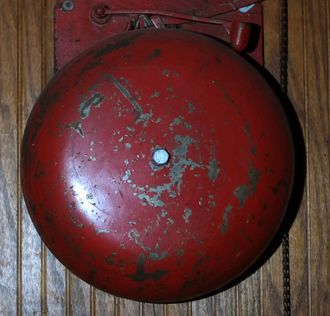 My name is John Hasbrouck and I'm an independent working musician in Chicago with over 50 years playing experience. I specialize in jazz mandolin, fingerstyle guitar, and clawhammer banjo. I perform as a soloist and also with my string ragtime duo, The Northside Southpaws; my old-time country trio, The Hat Stretchers; and my jazz quintet, The Pilsen Hot Five. I also teach.
2017: My fourth solo and first jazz mandolin album, Don't Walk Away From The Stove, featuring 22 guest artists from the traditional jazz scene in my neighborhood, has been released as a limited edition 12" vinyl LP w/download.
"All comers will want to claim this foot-tapping cross style sound for their genre but it is certainly jazz and nothing but American." — Joe Bebco for The Syncopated Times, August, 2019
2002: Debut fingerstyle guitar CD Ice Cream cited by Acoustic Guitar as one of the "Top CDs of 2002"
2002: "...a guitar virtuoso of astounding talent..." —Windy City Times  
2002: "...a truly accomplished musician" —Illinois Entertainer  
2003: "...(an) extremely versatile fingerstyle guitarist..." —Sing Out! 
2008: "(Stomp Glide Wobble is) one of the best mandolin CDs of the year" —Mandolin Magazine
2011: "(The Northside Southpaws' No Bread...is) just brilliant" —Sing Out!
1966: My dad worked for the railroad. One day he brought home a record called Railroad: The Sounds of a Vanishing Era. One side had steam engine trains; the other, diesel. My parents had an old school stereo console, and us kids would crank it up as the trains roared from one speaker to the other. It was my first favorite album.
I recently found our original copy. 
Family lore has it that during this period I smashed a toy guitar over my brother's head. 
1969: Piano lessons with Mrs. Greep. 1971: Coronet lessons in sixth grade. 1974: Played baritone horn in Jr. High band (because I played coronet so poorly). 
1975: First actual guitar. 1976: First guitar lessons from Larry at Palos Music. 1977: First gig. 1978: First paying gig. 
1979: Studied classical guitar with Leon Borkowski. 1981: Discovery of and immersion into solo steel-string fingerstyle guitar. 
And thus began my 25-year odyssey into the mysteries of American Primitive Guitar, which only abated when I bought a cheap mandolin in 2006. My guitars never forgave this indiscretion. I never (or, rarely) looked back. But I'm getting ahead of myself.
2002: Debut solo fingerstyle guitar CD, Ice Cream, cited by Acoustic Guitar magazine as one of the "Top CDs of 2002". 
2004: Second solo CD, Some These Days, called "...a marvelous treat..." by greenmanreview.com.  
2008: First mandolin/guitar CD by The Northside Southpaws (my all-left-handed band), Stomp Glide Wobble, cited by Mandolin Magazine as "...one of the best mandolin CDs of the year". 
2011: Second CD by The Northside Southpaws, No Bread, called "...just wonderful..." by Sing Out! magazine. 
2014: Third solo fingerstyle guitar album, Dream Lucky, released as a limited edition 10" vinyl LP. 
Press Photos